TWD #23 Debunking Myths and Finding the Right Senior Community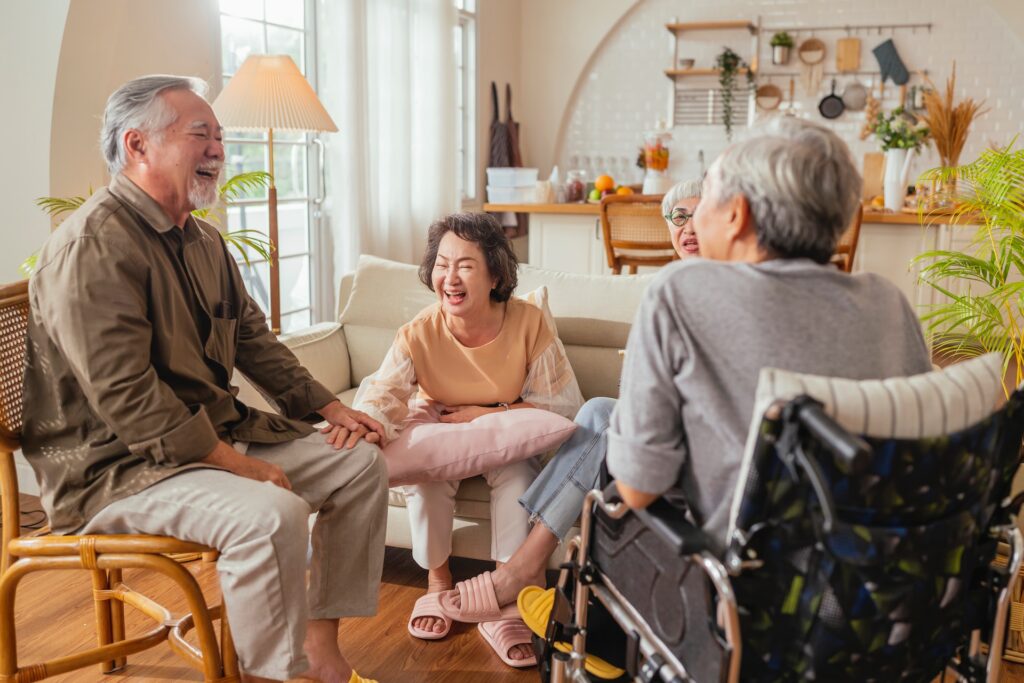 Hello and warm greetings to everyone. I'm Carol Phillips, your trusted Seniors Real Estate Specialist, Certified Probate Real Estate Specialist, and author of "Transitions With Dignity – A Six Step Blueprint To Help Your Loved One Embrace Change." Today, we are going to explore some common misconceptions about finding the right senior community. And I'm going to provide you with practical advice on how to choose the best one for your loved ones.
The Myths and Realities of Senior Communities
Often, people mistakenly believe that smaller communities with 5-8 residents will be less expensive than larger assisted living residences. However, the reality is that the level of care and the skill required to provide that care significantly determines the cost. So, the golden rule is: Don't assume! Always ask and compare.
Similarly, many people hold the preconceived notion that only very old and ill individuals reside in assisted living. However, this is far from the truth. Many individuals choose to move into assisted living early, making life easier for themselves. Assisted living also offers a safe environment, new friendships, and a range of activities, which can be particularly beneficial for those who have lost a spouse and are feeling lonely.
Finding the Perfect Senior Community
If your loved one is part of a tight-knit community, reaching out to friends, neighbors, and church members is an excellent starting point for finding a suitable senior community. These individuals may already have navigated the process and can provide first-hand advice.
Alternatively, a senior living advisor can be a valuable resource. They have extensive knowledge of various housing options and can help you find the best fit for your loved one's needs and budget. It's essential to choose a local advisor who specializes in your community to ensure they have a deep understanding of the local options.
A senior living advisor serves as your guide, helping you navigate the complex landscape of senior living and elder care. They offer a range of services, including assisting with research, explaining the differences between options, scheduling tours, and helping you understand the pros and cons of each community.
Benefits of Using a Senior Living Advisor
Having a senior living advisor can bring comfort and security. They know their hometown well, understand the pulse of their community, and offer stress-free, in-person interactions. They provide unbiased recommendations with cost breakdowns and often save you money, as they know the costs, charges, and specials that should apply.
After understanding your needs and situation, a senior living advisor will provide a portfolio of options that best meet your requirements. They will assist you until your loved one has moved in and everything is in place. Remember, a good advisor is not in a hurry unless you are, and they are there to serve your best interests.
A Word of Caution
While transitioning a loved one to their next home, make sure you are finding the right senior community. It's important to make informed decisions. Some families, with the best intentions, make decisions that lead to disruptions and unnecessary additional moves. By asking thoughtful questions and having open discussions, you can avoid these mistakes and find the best solution the first time around.
The Realities and Misconceptions of the Move
It's normal for seniors and their families to worry about the future, especially if they need more care or if their financial resources are dwindling. However, there are systems in place to assist with these situations. For instance, if a person is a veteran, there may be services provided free of charge or at a reduced cost.
However, it's crucial to discern between the real and not real aspects of the move. For example, while it's essential to consider the availability of medical care and technology, star ratings or certain devices may not always provide an accurate representation of a community.
Pay attention to our nose. This will tell you a lot about management. Personal sanitation is important. If you smell urine and feces, that is not a good thing. Personal cleanliness is important. Also, ask to have a tour of the kitchen. Look to see if the hanging pans are dirty or clean. Are the floors cleaned and mopped? Is the walk- in organized; are the foods labeled? Look at the public restrooms. Are they clean and well stocked?
Oh, the Memories
Often, the hardest part of a move is saying goodbye to a place filled with memories. This is especially true when leaving a home that one has lived in for decades. But remember, those memories are not confined to a physical location. They live within us and in the stories we share with our loved ones.
One way to preserve those memories is by taking photos of the home and creating a scrapbook. This can serve as a physical reminder of the home your loved one is transitioning from, and it can be a source of comfort in their new living situation.
Additionally, consider hosting a farewell gathering at the home. Inviting friends, family, and neighbors to share in this moment can bring closure, while also creating a new memory associated with the home.
The Importance of Finding the Right Senior Community
It's important to remember that moving to a senior living community is not about giving up independence or a cherished lifestyle. Rather, it's about transitioning to a different phase of life, one that still holds numerous opportunities for growth, connection, and joy.
Your loved one may have apprehensions about the move, and that's okay. It's a big change and it's natural to feel a bit anxious. However, once they settle in, they will begin to appreciate the benefits of their new community – the companionship, the activities, the peace of mind that comes with knowing help is always available if needed.
Making the decision to transition to a senior living community is a significant step, but it is just the beginning. The real journey begins when your loved one opens the door to their new home for the first time, ready to embrace the changes ahead with dignity and grace.
Remember, you are not alone in this journey. As a Phoenix area Seniors Real Estate Specialist and a Certified Probate Real Estate Specialist, I am here to help. You can find more resources on my website, TransitionsWithDignity.com/Resources.
Navigating through this transition can be challenging, but with patience, understanding, and the right resources, it is a journey that can be embarked upon with confidence and hope.
Remember, every ending is a new beginning. Your loved one's transition to a senior living community is not the end of their story, but rather the start of a new chapter, filled with opportunities for connection, growth, and joy.
Wishing you and your loved one a smooth and positive transition,
In the next blog post, we will review the takeaways from step three in the transition blueprint. Stay tuned!
Warmest regards,
Carol Phillips
Seniors Real Estate Specialist and Certified Probate Real Estate Specialist in Phoenix
Author of "Transitions With Dignity, A Six Step Blueprint To Help Your Loved One Embrace Change"
[email protected]
CarolPhillips.exprealty.com
TransitionsWithDignity.com